What happens — and when
Another job done without realizing it: when you go into on site schedule you'll see a schedule has been automatically created for each room/location.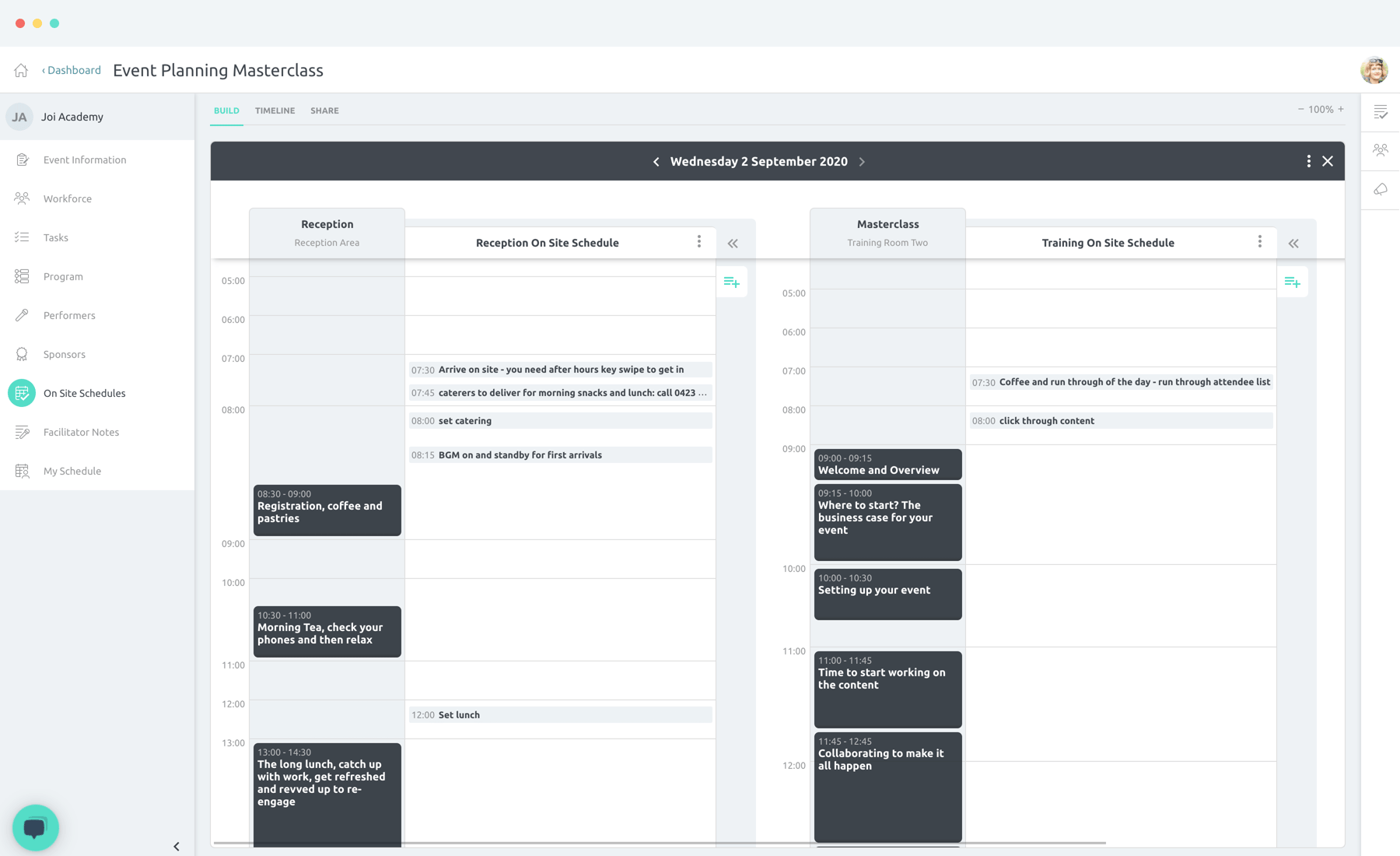 You can now — with your team — start adding all the activities you need to do on site.
Scheduling tip: tag people and groups to activities so everyone has their own personalised schedule.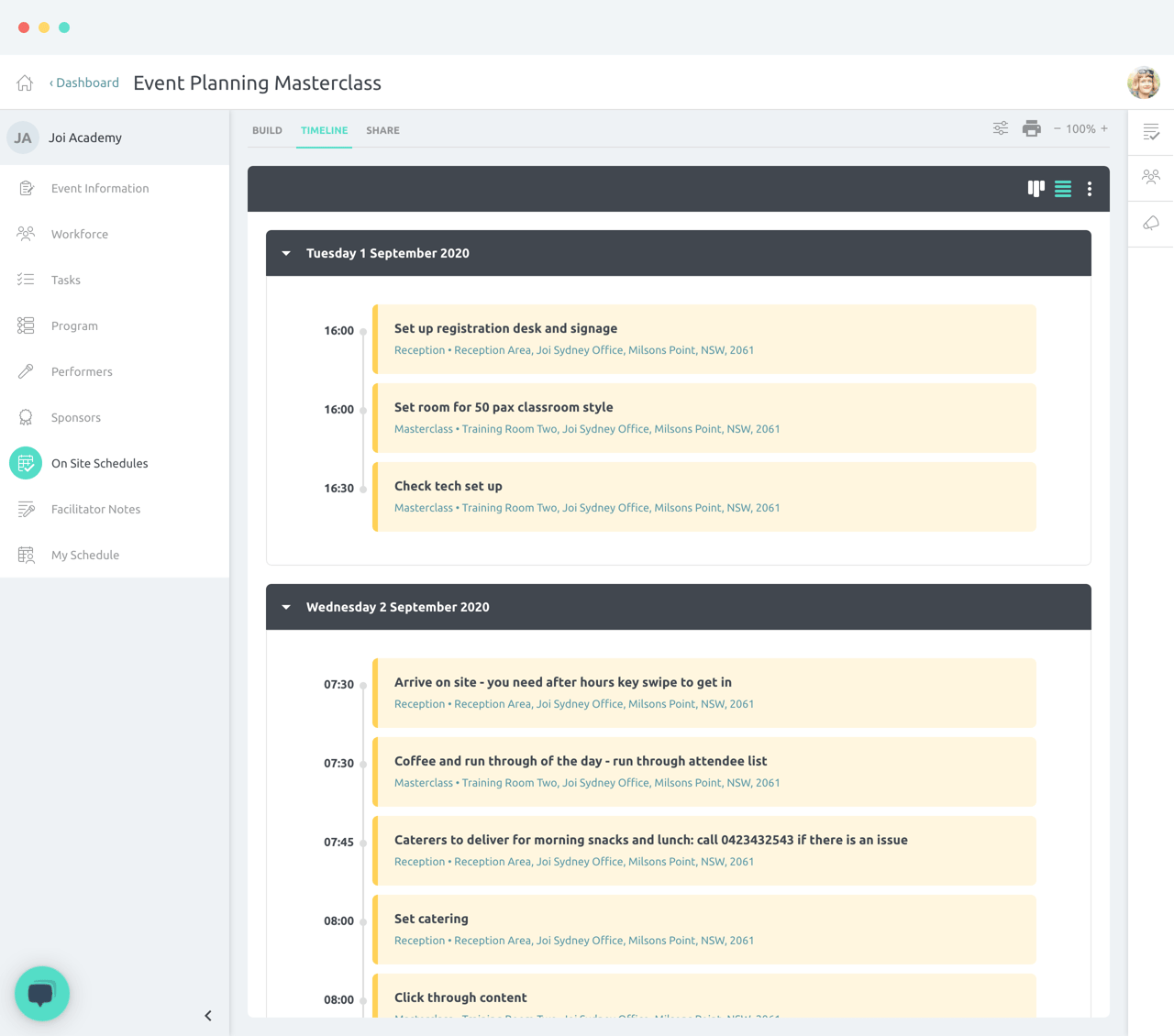 Switch over to timeline and the on site schedule displays in an easy-to-read timeline view. All the information you've put into programs and sessions can be easily accessed from here — on desktop or mobile!